Good morning friends
I love perusing Pintrest and sometimes I find something that I want to make immediately. Sometimes I have what I need on hand and sometimes I have to punt. This is one of those times.
This is what I found on Pinterest: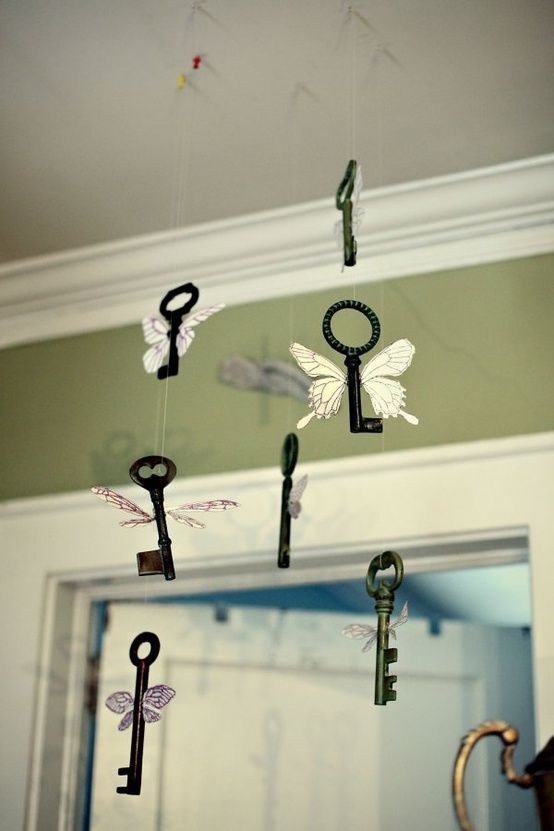 And this is what I made:
I made my very lightweight keys.
Then I hot glued my butterfly wings to the keys
all different shapes ...
... and sizes
I tied fishing line to the keys and
to an old embroidery hoop
I even glued some of the butterflies around the embroidery hoop
I love Pinterest, but I don't always make what I find
exactly the way I saw it! I like putting a spin on my project.
I hope you've enjoyed my version of the butterfly keys.
Thanks for looking and I hope you leave me a comment.
As always, have a great day and God Bless.